PREPARE!
Do Something!
Other things
"
Other things
TERRORIST IS A TERRORIST IS A TERRORIST
Wednesday, June 29, 2005
Unless you're a part of the MSM- "Most of us have no problem using the word "terrorists" for people who regularly blow up innocent bystanders for political effect. But the mainstream media still shun the "T" word in favor of "insurgents" or "the resistance." The "insurgents" in Iraq aren't really "insurging." They are blowing up large numbers of random people. But the press keeps talking about activists, rebels, militants, fighters, assailants, attackers, hostage-takers, etc., etc. Some media outlets are willing to refer to "acts of terrorism," as long as they don't have to call the people who perform those acts "terrorists." We have sin, but there are no sinners. " John Leo
posted by Jack Mercer @ 6/29/2005 09:15:00 AM


About Me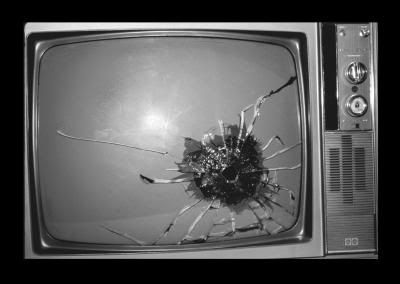 Name: Jack Mercer
Home:
About Me:
See my complete profile

"Snipet" (pronounced: snipe - it) is not a word.It is a derivative of two words: "Snipe" and "Snippet".




Miriam Webster defines Snipe as: to aim a carping or snide attack, or: to shoot at exposed individuals (as of an enemy's forces) from a usually concealed point of vantage.




Miriam Webster defines Snippet as: : a small part, piece, or thing; especially : a brief quotable passage.




In short, "Snipets" are brief, snide shots at exposed situations from a concealed vantage point.

WARNING! With due reverence to the Bill of Rights and the First Amendment there is NO comment policy on the News Snipet.

Other things
Archives
Politics
Template by