PREPARE!
Do Something!
Other things
"
Other things
Thomas Sowell: Liberals, race, and history
Tuesday, May 24, 2005
Thomas Sowell: Liberals, race, and history: "If the share of the black vote that goes to the Democrats ever falls to 70 percent, it may be virtually impossible for the Democrats to win the White House or Congress, because they have long ago lost the white male vote and their support among other groups is eroding. Against that background, it is possible to understand their desperate efforts to keep blacks paranoid, not only about Republicans but about American society in general. Liberal Democrats, especially, must keep blacks fearful of racism everywhere, including in an administration whose Cabinet includes people of Chinese, Japanese, Hispanic, and Jewish ancestry, and two consecutive black Secretaries of State. Blacks must be kept believing that their only hope lies with liberals."
posted by Jack Mercer @ 5/24/2005 04:00:00 PM


About Me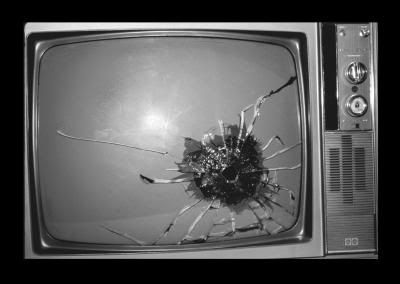 Name: Jack Mercer
Home:
About Me:
See my complete profile

"Snipet" (pronounced: snipe - it) is not a word.It is a derivative of two words: "Snipe" and "Snippet".




Miriam Webster defines Snipe as: to aim a carping or snide attack, or: to shoot at exposed individuals (as of an enemy's forces) from a usually concealed point of vantage.




Miriam Webster defines Snippet as: : a small part, piece, or thing; especially : a brief quotable passage.




In short, "Snipets" are brief, snide shots at exposed situations from a concealed vantage point.

WARNING! With due reverence to the Bill of Rights and the First Amendment there is NO comment policy on the News Snipet.

Other things
Archives
Politics
Template by