PREPARE!
Do Something!
Other things
"
Other things
PARTISAN? WHAT DO WE VOTE FOR THEN?
Wednesday, May 25, 2005
The following article contains one of the most ridiculous assertions that I have heard in a long time. We VOTE for our politicians for PARTISAN reasons, if not, we wouldn't have different parties. If we wanted BI-PARTISANSHIP (which is simply a word for a single party) then we as Americans would vote that way! What are Americans being brainwashed to believe now? The State | 05/25/2005 | Graham, centrists bravely defy partisan politics: "Graham, centrists bravely defy partisan politics BY FORGING a compromise over judicial nominations, a core group of moderates rescued the U.S. Senate from being pushed, by extremists on both sides, into a partisan death spiral. The compromise preserves the Senate's role on nominations, and its ability to function. It also keeps intact the balance of power between the executive and legislative branches, which the 'nuclear option' sought to shift." And they pay someone to write this...
posted by Jack Mercer @ 5/25/2005 07:36:00 AM


About Me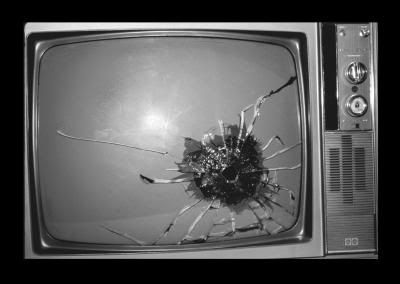 Name: Jack Mercer
Home:
About Me:
See my complete profile

"Snipet" (pronounced: snipe - it) is not a word.It is a derivative of two words: "Snipe" and "Snippet".




Miriam Webster defines Snipe as: to aim a carping or snide attack, or: to shoot at exposed individuals (as of an enemy's forces) from a usually concealed point of vantage.




Miriam Webster defines Snippet as: : a small part, piece, or thing; especially : a brief quotable passage.




In short, "Snipets" are brief, snide shots at exposed situations from a concealed vantage point.

WARNING! With due reverence to the Bill of Rights and the First Amendment there is NO comment policy on the News Snipet.

Other things
Archives
Politics
Template by