PREPARE!
Do Something!
Other things
"
Other things
NEWSWEEK DISSEMBLED, MUSLIMS DISMEMBERED
Thursday, May 19, 2005
'NEWSWEEK DISSEMBLED, MUSLIMS DISMEMBERED!' - Yahoo! News: "When ace reporter Michael Isikoff had the scoop of the decade, a thoroughly sourced story about the president of the United States having an affair with an intern and then pressuring her to lie about it under oath, Newsweek decided not to run the story. Matt Drudge scooped Newsweek, followed by The Washington Post. When Isikoff had a detailed account of Kathleen Willey's nasty sexual encounter with the president in the Oval Office, backed up with eyewitness and documentary evidence, Newsweek decided not to run it. Again, Matt Drudge got the story. When Isikoff was the first with detailed reporting on Paula Jones' accusations against a sitting president, Isikoff's then-employer The Washington Post -- which owns Newsweek -- decided not to run it. The American Spectator got the story, followed by the Los Angeles Times. So apparently it's possible for Michael Isikoff to have a story that actually is true, but for his editors not to run it. Why no pause for reflection when Isikoff had a story about American interrogators at Guantanamo flushing the Quran down the toilet? Why not sit on this story for, say, even half as long as NBC News sat on Lisa Meyers' highly credible account of Bill Clinton raping Juanita Broaddrick?"
posted by Jack Mercer @ 5/19/2005 08:31:00 AM


About Me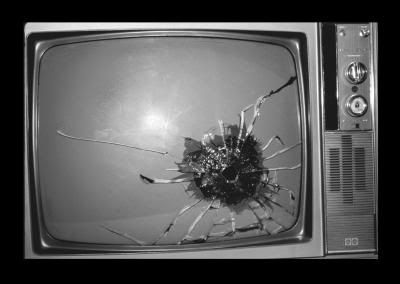 Name: Jack Mercer
Home:
About Me:
See my complete profile

"Snipet" (pronounced: snipe - it) is not a word.It is a derivative of two words: "Snipe" and "Snippet".




Miriam Webster defines Snipe as: to aim a carping or snide attack, or: to shoot at exposed individuals (as of an enemy's forces) from a usually concealed point of vantage.




Miriam Webster defines Snippet as: : a small part, piece, or thing; especially : a brief quotable passage.




In short, "Snipets" are brief, snide shots at exposed situations from a concealed vantage point.

WARNING! With due reverence to the Bill of Rights and the First Amendment there is NO comment policy on the News Snipet.

Other things
Archives
Politics
Template by