PREPARE!
Do Something!
Other things
"
Other things
The News Snipet Blog
Saturday, October 30, 2004
Theoretical Democrats A common accusation leveled at the Republican Party is that they have been hijaked by the extreme right. Given the current nature of the party they may have been hijaked, but who knows by whom. The same accusation can be leveled at the Democrat Party. The Democrat Party; however, has been hijacked by "Theoretical Democrats". Practicing Democrats Alfred Rosenbaum of Mississippi is an example of a "Practicing Democrat". Words like "mentor, treasure, role model, tireless" are just a few of the words used by friends, colleagues, and community members when describing "Rosie". Endangering himself and his business during the 1960's Civil Rights movement he fought selflessly for what he believed in, but more importantly for WHO he believed in. A friend of Rosie said, "I have never met a more wonderful, caring and giving human being." His former partners says that his civic leadership and compassion are what make him stand out the most. "He is one of our most generous citizens...no one deserves more than Rosie." "He has found a way to serve the community throughout his life." Where Did They Go? At one time the Democrat Party was infused with "Rosies", they were the backbone, its strength, and they were dedicated to the service of the common man. Today, Rosie is the exception, not the rule. Just look at the majority of the Democrat Party: John Kerry - Immensely wealthy, living at a standard lightyears above even the common middle class. His interest in redistributing everyone else's wealth, not his own. Al Gore, another ardent preacher of people's obligation to give to others was found out to give less than $300 a year to charity. A tiniest part of a percentage of his yearly income. At the expense of millions to the taxpayer...millions that could have been poured into poor communities...the Clintons used the bottomless purse of the Federal Government to fund their private vacations aboard Air Force One, amassing bills for the taxpayer never before heard of by an American President. The examples could go on and on, taking literally days to catalog and compile. A revealing shift in a party which once championed the cause of their constituents rather than their own selfish ends, their demand for power over others--a party of Theoretical Democrats, not practicing ones. A Challenge To All Find me a contemporary example of a democrat the stature of Rosie, a democrat like many of those long past, name just ONE Democrat who cares about YOU over their own agenda, and I'll be happy to retract my post. Visit http://www.newssnipet.com
posted by Jack Mercer @ 10/30/2004 10:35:00 PM


About Me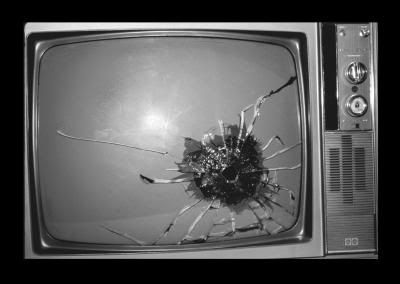 Name: Jack Mercer
Home:
About Me:
See my complete profile

"Snipet" (pronounced: snipe - it) is not a word.It is a derivative of two words: "Snipe" and "Snippet".




Miriam Webster defines Snipe as: to aim a carping or snide attack, or: to shoot at exposed individuals (as of an enemy's forces) from a usually concealed point of vantage.




Miriam Webster defines Snippet as: : a small part, piece, or thing; especially : a brief quotable passage.




In short, "Snipets" are brief, snide shots at exposed situations from a concealed vantage point.

WARNING! With due reverence to the Bill of Rights and the First Amendment there is NO comment policy on the News Snipet.

Other things
Archives
Politics
Template by