PREPARE!
Do Something!
Other things
"
Other things
TSA - To Steal Again
Friday, October 21, 2005
Democrats demanded that all TSA employees be federal employees. Federal employees cannot have their wages garnished; so unsavory, unscrupulous people run to the federal government to be shielded from the lax federal government. (The Federal Government demands that ALL other businesses garnish wages, but both state and federal government claim exemption -- hypocrites!) TSA, who is in charge of rummaging through your luggage without your supervision, harbors these criminals and fights to protect them on a regular basis. Try to file a claim if something is stolen from your luggage and you will understand what I mean. Now, since the beginning of TSA, they want you to claim the valuables that you bring with you. Claiming your valuables finally makes theft much more efficient at TSA; why waste time on people who have nothing to steal. It's a shame that the TSA is only efficient at stealing from passengers. -- Stanley Truelove http://www.newsday.com/news/local/wire/newyork/ny-bc-ny--airportscreener-t1020oct20,0,2400868,print.story?coll=ny-region-apnewyork
posted by Stanley Truelove @ 10/21/2005 09:45:00 AM


About Me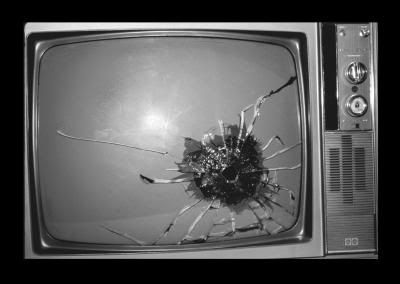 Name: Jack Mercer
Home:
About Me:
See my complete profile

"Snipet" (pronounced: snipe - it) is not a word.It is a derivative of two words: "Snipe" and "Snippet".




Miriam Webster defines Snipe as: to aim a carping or snide attack, or: to shoot at exposed individuals (as of an enemy's forces) from a usually concealed point of vantage.




Miriam Webster defines Snippet as: : a small part, piece, or thing; especially : a brief quotable passage.




In short, "Snipets" are brief, snide shots at exposed situations from a concealed vantage point.

WARNING! With due reverence to the Bill of Rights and the First Amendment there is NO comment policy on the News Snipet.

Other things
Archives
Politics
Template by