PREPARE!
Do Something!
Other things
"
Other things
Give the FBI an Inch -- They Will Take Your Foot
Monday, October 24, 2005
Well, the Devilish details of a "few" FBI violations from the Patriot Act has finally seen daylight. Of course, they are all protected by executive decision, which should mean that ALL executives involved should endure all the violations and the number of times that a fellow US citizen was denied their rights. This would not be a big deal because the FBI says, and I quote, "none of the cases have involved major violations and most amount to administrative errors." So, then, let the FBI agents (all the way up to the President & the Attorney General) experience these "administrative errors." I bet we will have a different mindset about our freedom. The reason politicians will start stuttering and stammering when this is mentioned is the fact that one of these "minor violations" involves an "un-consented, physical search." We have started down the slope that everyone is guilty until proven innocent. A pound of flesh is a minor incident when it's someone else's flesh. – Stanley Truelove http://www.washingtonpost.com/wp-dyn/content/article/2005/10/23/AR2005102301352_pf.html
posted by Stanley Truelove @ 10/24/2005 09:37:00 AM


About Me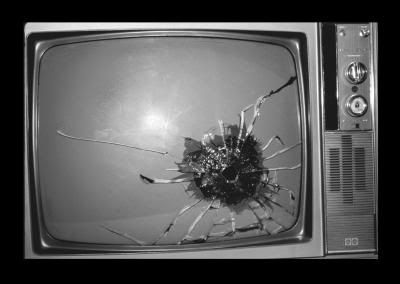 Name: Jack Mercer
Home:
About Me:
See my complete profile

"Snipet" (pronounced: snipe - it) is not a word.It is a derivative of two words: "Snipe" and "Snippet".




Miriam Webster defines Snipe as: to aim a carping or snide attack, or: to shoot at exposed individuals (as of an enemy's forces) from a usually concealed point of vantage.




Miriam Webster defines Snippet as: : a small part, piece, or thing; especially : a brief quotable passage.




In short, "Snipets" are brief, snide shots at exposed situations from a concealed vantage point.

WARNING! With due reverence to the Bill of Rights and the First Amendment there is NO comment policy on the News Snipet.

Other things
Archives
Politics
Template by