PREPARE!
Do Something!
Other things
"
Other things
Hollywood Loves Good Acting
Thursday, July 14, 2005
Hollywood is filled with hypocrites based on the parade of shallow actors on late night shows talking about how they love and adore their fans, but only seem to be available for their fans when a movie comes out starring them. Well, now Hollywood has found a treasure chest of shallow actors ready and willing to perform – the US Senate. John "the quack" McCain from the Senate "Brat Pack" is in an "R" rated movie involving guys bed-hopping with bare-chested ladies and gratuitous four-letter words pouring out like water from a fountain. Rather than "Wedding Crashers," this movie should be called "Death of the Statesman." Of course, that title inaccurately suggests that McCain was a statesman at one time. You may remember McCain in his earlier work when he played a senator concerned about Hollywood pushing "R" rated movies. I quote the masterful McCain, ""Motion pictures have to ability to elevate and inspire us. To weave wonderful tales, and to record our history. Clearly though, such is not the case." Now, once again Hollywood is pushing the same type "R" rated movie, only with McCain as the budding star! Senators have the ability to elevate and inspire us. Clearly, such is not the case!! Instead they weave wonderful tales. – Stanley Truelove
posted by Stanley Truelove @ 7/14/2005 10:20:00 AM


About Me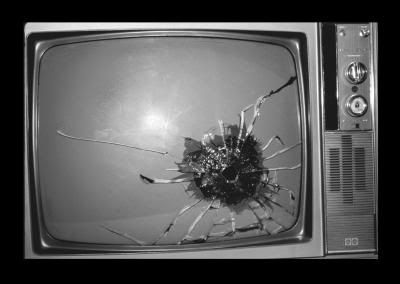 Name: Jack Mercer
Home:
About Me:
See my complete profile

"Snipet" (pronounced: snipe - it) is not a word.It is a derivative of two words: "Snipe" and "Snippet".




Miriam Webster defines Snipe as: to aim a carping or snide attack, or: to shoot at exposed individuals (as of an enemy's forces) from a usually concealed point of vantage.




Miriam Webster defines Snippet as: : a small part, piece, or thing; especially : a brief quotable passage.




In short, "Snipets" are brief, snide shots at exposed situations from a concealed vantage point.

WARNING! With due reverence to the Bill of Rights and the First Amendment there is NO comment policy on the News Snipet.

Other things
Archives
Politics
Template by